Our Picks
Top content from across the community, hand-picked by us.
DinarThug posted a topic in Iraq & Dinar Related News,
CNN. Broadcasting That "there is a tendency in the cabinet to issue a decision to change the exchange rate of the dollar."!

 
In light of the indicators of deflation and increasing unemployment rates ... "the specter of poverty" is chasing Iraqis and economic measures to overcome the crisis

May 20, 2020 8:51 PM...
---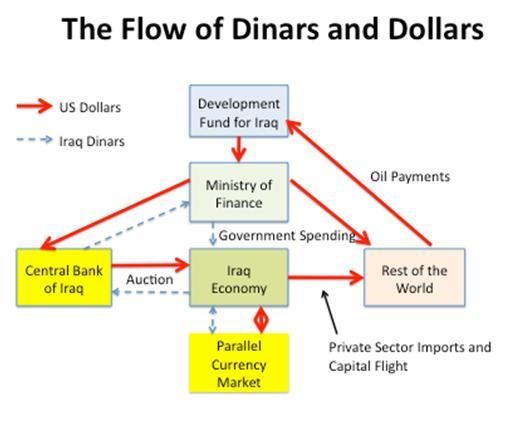 Adam Montana posted a topic in Chat Logs,

 
Like many of you, I do fairly frequent "check ins" on my feelings about this investment... and I have questions, just like everyone else. "Is this still worth waiting on? Did the bus turn around and it's time to get off?" 
 
An Iraqi RV is not a guarantee, so these are fair questions any sane and intelligent person should ask themselves once in a while.
 
I'm happy to state that today is not the day I'm getting off the bus. In fact, I'm pulling the seatbelt tighter!
 
There was a question posed a couple weeks back about "sterilization". The CBI employs a procedure called "sterilization" as a monetary policy, but that is different than what may have been being asked... which is why I asked for clarification on it.
 
I wanted to go deeper into the topic, but my post on CBI Auctions and the Iraqi Budget was already getting a bit lengthy. As of this morning (Friday 13 March 2020), there is a lot of "sterilization" talk - and most of it is not related to monetary policy, but actual disinfecting. The CoronaVirus is currently causing chaos in the markets, creating instability and fear that is likely to last a bit longer (but not forever), and it's always good to "get back to the basics".
 
You know - a "check in". In these crazy times, are we the crazy ones? Are we crazy for sitting this ride out a little longer? Should we be throwing in the towel, selling all our dinar, and spending all of our money on toilet paper and hand sanitizer?
 
I think the answer lies at least partly in the following subjects, so let's get into it! 
 
The topics today are as follows: CBI Auctions, and the Iraqi Budget....
---